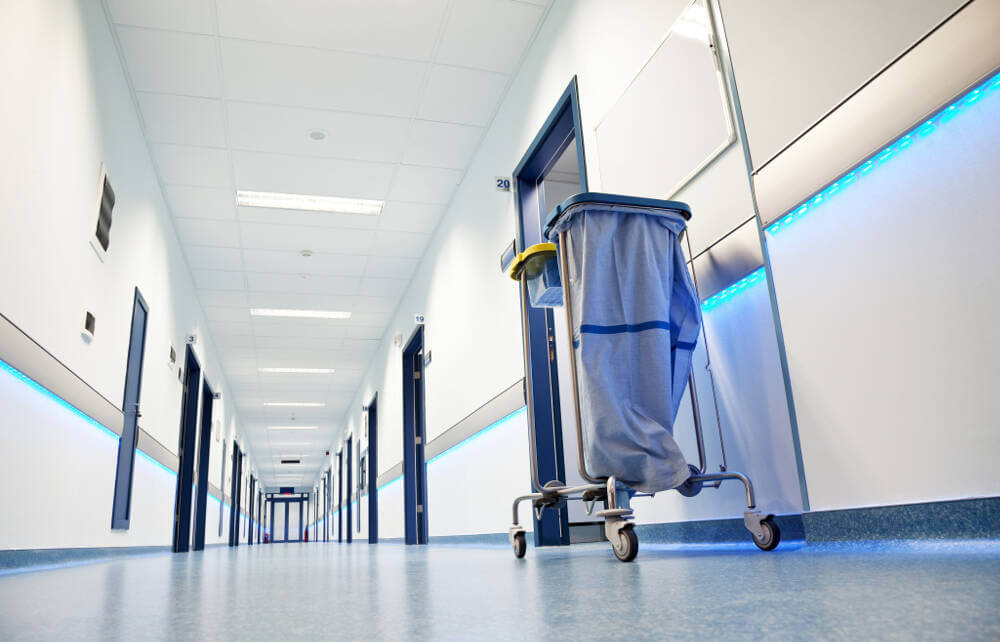 29 Aug

Why is cap and coving important in the healthcare sector?

Safe flooring is important in any setting and environment. However, it is a critical element to consider for your flooring when you are working in the healthcare sector. Read on to find out why.
What is cap and coving?
Cap and coving is the practice of continuing your flooring material all the way up to the wall junction, effectively sealing it against the wall. It offers a neat and clean finish as well as a seemingly seamless continuation between the floor and wall. It works by adding a cove where your flooring reaches the end – i.e. close to a wall or staircase – to create a curved finish which is secured and sealed down by a capping strip to ensure it will not lift. Capping and coving also provide an additional structural element to your flooring at its weakest point.
Why is it important?
While capping and coving give an additional aesthetic element to any flooring, they also provide a significant health and safety feature. This is particularly important in areas that have high footfall, in wet and sanitized rooms – such as bathrooms or shower rooms – or areas that are likely to experience regular movement of trolleys and other wheeled objects which could catch on the edge of uncapped flooring and risk damage or injury.
The healthcare sector has all these needs. Think of a hospital or doctor's surgery and you can picture well-used corridors and rooms as people dash from one room to another, trolleys, gurneys, and chairs are in constant motion, and there is a very regular sanitation process throughout the day – mopping up spills, cleaning up dirt, and a consistent wash and scrub at the beginning or end of the day – which could allow moisture to get under your flooring layers. All this takes its toll on your flooring and the corners and edges will inevitably begin to fray over time, lifting and potentially creating a trip hazard.
Whether you are installing new flooring or updating what you have consider protecting it further with capping and coving. This way you will minimise the wear and tear of the edges and corners of your flooring and reduce the chances of trips and falls as people and objects get caught on frayed and lifted edges.
As well as reducing any fall and trip hazards, capping and coving can save you money as the need to replace or repair worn out or damaged flooring edges will also be significantly reduced.
Where to use it?
The benefits of capping and coving are obvious in areas that see heavy footfall and wheeled traffic. Such areas include entrances and hallways, waiting rooms, wet rooms such as bathrooms, showers and pool areas, reception rooms, doctors' and dentists' surgeries, and clean/dirty rooms. Capping and coving are not only suitable for rooms but also for staircases, adding a safety element and creating a sleek and clean finish at the same time.
Find out more and book a consultation
If you work in the healthcare sector and want to find out more about how capping and coving can benefit you in terms of safety and financially, give us a call at Easifit Flooring. We also offer a free, no obligation quote so call us today on 0800 096 1171 to talk to our friendly experts, or drop us a line on