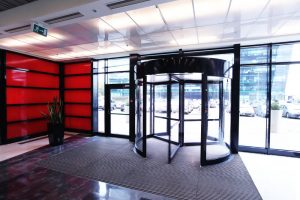 Throughout Kent, London, Surrey, Sussex and Essex, there are hundreds of commercial properties that regularly have to have their floors and carpets cleaned, thanks to the high levels of foot traffic and the trodden in dirt and soil that comes with that. By having the right entrance matting fitted in your entranceway you will very quickly notice a dramatic difference to your flooring. The entrance matting will capture moisture, dirt and soil, leaving your carpet, vinyl tiles, rubber, linoleum or safety flooring cleaner for longer.
Guaranteeing a more professional and attractive floor in a range of designs and colours
Entrance matting offers exceptional protection against walked-in dirt, soil and moisture, ensuring that your carpets or flooring materials remain clean and professional looking for your customers and visitors.
Tailored to suit your individual requirements and tastes, our entrance matting products are available in various designs, styles and colours. This will make it easy for you to match your new matting with any existing floor coverings and interior décor.