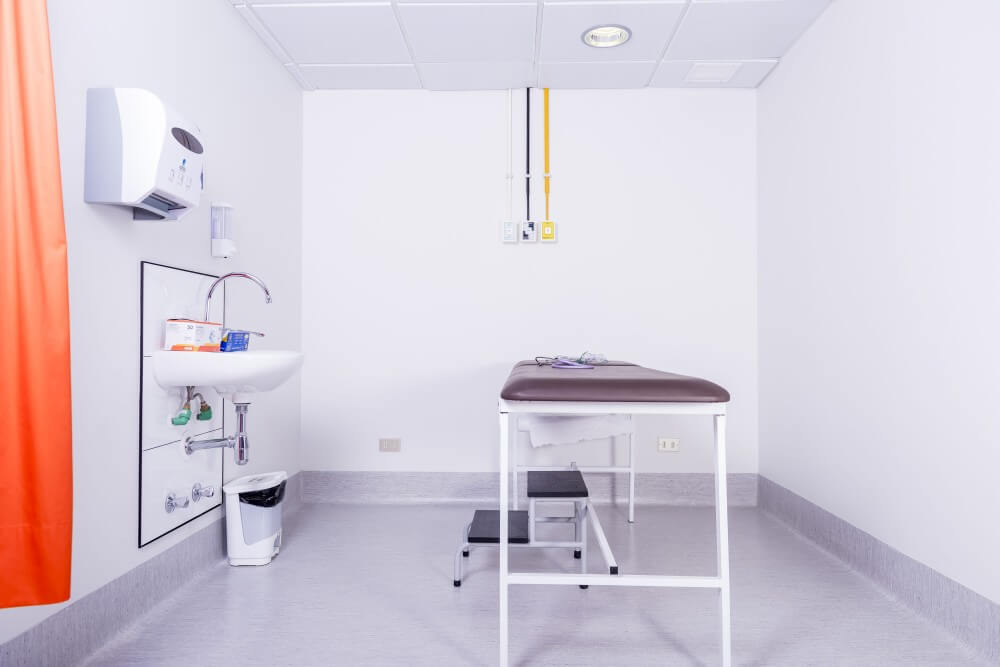 19 May

What flooring is best for hospitals

Perhaps now, more than ever, we are all aware of the importance of clinical hygiene and the rate at which germs and viruses can spread within our hospitals and NHS facilities. There are many protocols and steps that we can take to maintain hygiene and one most often overlooked is the choice of flooring. We have created a simple guide with the factors you will need to consider when laying a floor in your healthcare premises.
What will the flooring need to withstand?
The flooring used in a healthcare facility will need to withstand years of heavy footfall, rigorous cleaning regimes, impact from equipment and furniture, spills, scratches and higher than average wear and tear. Throughout its lifetime, the flooring will need to maintain its functionality whilst offering easy repairs and maintenance when necessary.
In the past, the choice of flooring for clinical environments has been limited by material and budget. However today there are many specialist flooring manufacturers that produce great quality, cost-effective products that will function for many years. This means that instead of focusing on material and cost, we can focus on areas that will bring greater value to the facility.
What to consider
Durability is one of the most important factors to consider. A durable floor will maintain functionality for many years whilst providing a long-term clean, hygienic and low-maintenance solution. Many of the most durable flooring products come with capping and coving solutions that further enhance their maintenance and overall hygiene of your floor.
Installation needs to be straightforward, fast and efficient. After all, there is little point is choosing a cost-effective product if the skills and labour needed to install it are expensive and time consuming. In addition to this, there is a likelihood that during its lifetime, your facility will alter and the flooring will need to be simple to adjust, easy to replace and cost-effective to adjust.
Today's healthcare facilities comprise of many departments, sections and areas. The ability to incorporate branding and mapping into the design of the flooring can make navigation through these areas simpler and more efficient, reducing stress for visitors and patients and removing the reliance upon staff to intervene and assist with directions to their destination.
When deliberating if your facility would benefit from safety flooring, non-slip vinyl, linoleum sheet or luxury vinyl allowing a specialist team to assess and consider your requirements, recommend suitable solutions and provide the best result will ensure that your choice of flooring is cost-effective and long lasting.
Easifit Flooring are specialist suppliers and installers who understand the challenges you may face for flooring options in your facility and are here to help guide you through them. If you would like to arrange a specialist consultation, contact us by phone on 0800 096 1171.