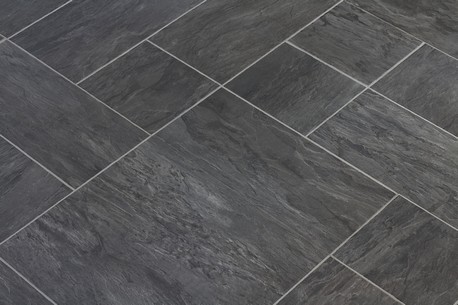 30 Aug

LVT: What are the options? [A guide]

Luxury Vinyl Tile (LVT) flooring is a highly durable, cost-effective option compared to wooden and stone flooring with multiple additional benefits, from its ease to clean to its fast installation, but with so many models and styles, it can be hard to find the ideal solution for your home.
What is LVT flooring?
LVT flooring allows you to mirror and compliment the design of your property with visually pleasing and highly practical flooring. Provide your home with a deluxe wooden or stone ambiance without the lengthy installation, complex aftercare and costs.
What LVT options are there?
Loose lay vinyl
Loose lay vinyl flooring is available in plank and tile form, both with extremely durable, long-wearing abilities. Their high-friction characteristics ensure that they grip to the ground as soon as they are laid without the need for adhesive or fasteners, leaving no room for sliding, lifting or shifting once installed. They are also simple to remove, as well as then being re-laid elsewhere, leaving no signs of residue behind.
Interlocking vinyl
Designed to mirror the design of natural wooden flooring, interlocking vinyl planks and tiles are installed above a subfloor layer with a simple interlocking motion. The grooves on each plank are created in a way that allows them to click into place with the adjoining tile, creating a sturdy flooring that refrains from lifting, separating or shifting. The removal of interlocking vinyl is simple but requires an entire row to be lifted for the removal of a single tile.
Adhesive vinyl
Adhesive vinyl flooring requires the use of a glue to secure your tiled flooring. Most often carried out by a professional flooring contractor, adhesive vinyl flooring requires adhesive placed in accurate locations on the subfloor and base of the tiles to ensure the flooring is secured whilst also maintaining its feel and charming characteristics. We would also recommend relying on a professional if you are looking to take up any adhesive vinyl flooring, allowing the correct tools and methods to be used correctly, protecting your property from damage.
What LVT styles are there?
Wood effect vinyl
If not taken care of correctly, natural wooden floors can experience damage from heavy footfall or spillages, most commonly found in hallways or kitchens. Wood effect vinyl could be the ideal solution for these areas of your home, providing you with the visual appearance of plush wooden floors, but with durable and practical abilities that allow for simple cleaning and minimal aftercare.
Stone effect vinyl
Ceramic or stone tiles can often be located in kitchens and bathrooms of beautiful country homes, but may find themselves liable to cracking or chipping, as well as providing that cold underfoot feeling every morning! Unlike ceramic and stone materials, stone effect vinyl can provide a softer – and warmer – feeling underfoot, as well as removing the ability to chip and crack over time.
Contemporary Vinyl
The beauty behind LVT flooring is that you really can stand out from the crowd and lay a floor that compliments your own interior. From explosive colours to intricate patterns, contemporary vinyl flooring is the ideal solution to providing your property with a flooring that remains bespoke yet beautiful.
Here at Easifit Flooring, we have a wide range of samples available, allowing you to see and feel the benefits of each before and partnering the most suitable match to your property. To find out more about our LVT options, or for any questions or advice, get in touch with a member of our reputable team by calling 0800 096 1171 or emailing .