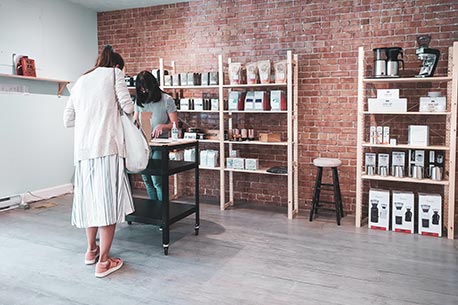 27 Jul

Preparing for your new commercial flooring

Updating the space within your commercial premises can be an exciting task for all involved. Refreshing the workplace can be essential in providing your employees with comfort and safety, but it is important to remember that the quality of your flooring is only as good as the preparation you carry out.

To provide your premises with the greatest outcome, we would recommend speaking with a professional flooring contractor about the best materials or the installation process, as well as the correct preparation that should be carried out. Here are our simple tips to preparing for your new commercial flooring.
Scheduling
Whether you are calling in the assistance of a professional for the laying of your flooring or completing the task yourself, you should still schedule in some time for the preparation before you plan to begin. Without setting this time aside, you could find yourself rushing through tasks and carrying out a hectic preparation process.
Clear the room
Within this preparation process, you will need to clear the entire room. This includes anything that sits on the floor. From desks and tables to shelving units and chairs. So, in summary, that will be mostly everything in the workplace! If there are some items of furniture that cannot be removed, you or your flooring professional should work a way of manoeuvring around the object as smoothly as possible. The skirting boards can remain in place.
On the day
Whether you are installing the flooring yourself or have called in for the knowledgeable help of a professional, you will want to make sure that the premises remain empty with no employees or possibly even pets from home bought in. An empty environment can make the process of laying your floor much simpler and faster.
Lay the sub-floor
Before the new floor can be secured, a sub-floor must be laid. Occasionally, this can be laid on top of the original flooring so long as there are no signs of damage such as lifting, holes or cracking. If this is visible upon your floor, it may need to be lifted to make way for a smooth sub-floor layer. This is extremely important in ensuring that your flooring remains durable, safe and smooth.
Here at Easifit Flooring, our specialist team are on hand for all of your flooring needs. Looking for advice on how best to prepare your own property for a new floor? Speak to us. Need to lift your flooring to make way for a new design and looking for a team of experts to lay it for you? That's us. Whatever your query or request, get in touch. Give us a call on 0800 096 1171 or email us at and we will be happy to assist.