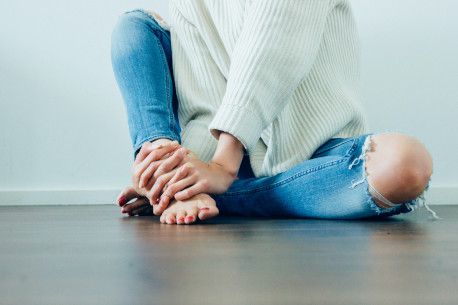 25 Oct

Screed aftercare: 10 helpful hints and tips

When laying new flooring in any internal environment, from carpet tiles to vinyl, screed is a highly important factor which must not be overlooked. As such a crucial aspect in achieving a flawlessly smooth floor, there are rules and requirements which should be followed after laying. This month, we provide you with some helpful hints and tips for your screed aftercare.
What is screed?
Screed is a specialised solution of cement and sharp sand. To create an even base for your flooring, screed will be laid. The volume and thickness can be tailored by a professional to provide a variation of liquid screed for all flooring conditions. From steps and slopes to cracks and holes, screed that is laid and allowed to dry correctly will erase any imperfections and create an even base for a showstopping floor.
Tip #1
The environment in which your screed is laid is important. It will need to remain dry and at a steady temperature. You can ensure this is achieved by keeping any doors and windows closed and utilising a dehumidifier to remove moisture from the air.
Tip #2
Once your screed has been laid, you will want to leave the area as untouched as possible. Restricting access can reduce foot traffic, as well as prevent furniture being placed on the floor before it has set properly. It will also ensure that any doors remain closed, controlling the temperature levels as much as possible.
Tip #3
Whilst we would advise against having furniture returned to the area, opting to have items laid flat on top of the screed could act as an efficient barrier, protecting the solution from obtaining moisture and, in return, speeding up the drying process.
Tip #4
The presence of laitance in your screed could slow the drying process. Not all screeds will develop this, but if you notice that yours does, you should work to remove it as soon as possible. You will be able to identify laitance in the form of a milky or powdery layer appearing on the surface of your screed.
Tip #5
Most screeds could take between 24 and 48 hours to set and dry completely. At this stage, you should be able to hand over to professional flooring contractors who can carry out a final check before beginning to lay your desired flooring.
For additional information or guidance on your screed aftercare, get in touch with a member of our helpful Easifit Flooring team. We will be more than happy to assist and advise you. Call us on 0800 096 1171 or send us an email at today.