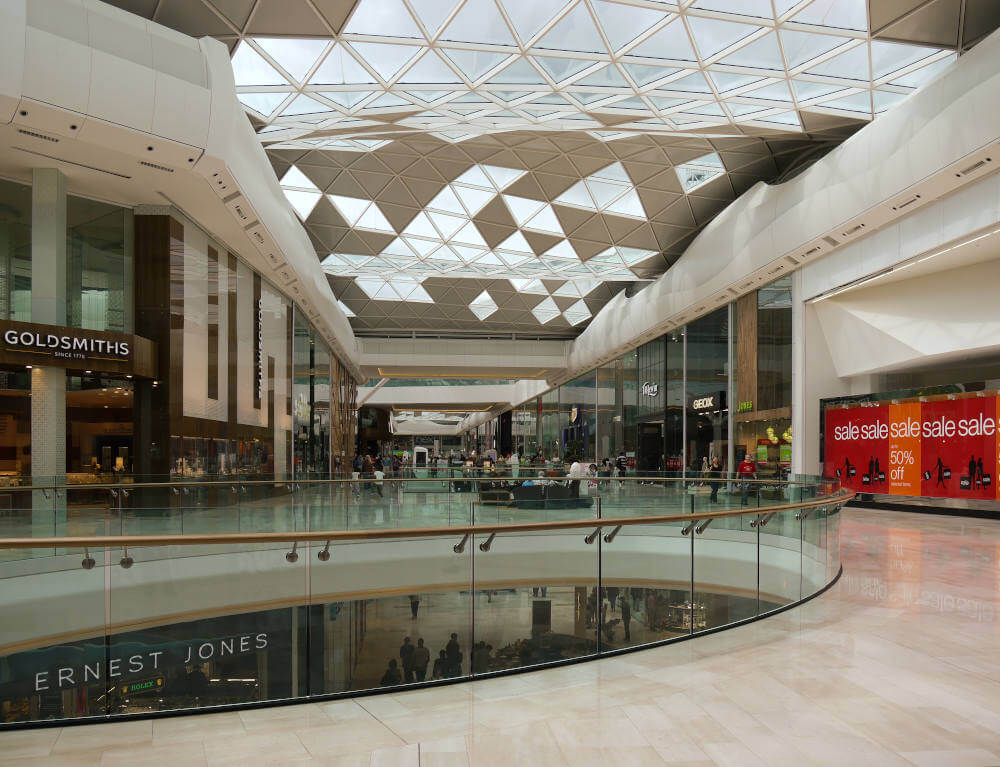 26 Jun

What is the best flooring for retail space?

Whether you are a small boutique store or part of a large chain, you will want your retail business to stand out from the crowd. A sleek looking store and strong brand image will help entice customers to enter your shop.  The right floor choice will not only look great, it will allow you to add a little personality to your business, enhance the customer's experience with you and enable you to pre-empt the damage that may be caused in high-traffic areas.

Here we take a look at some things to consider when choosing flooring solutions for your retail space and take a look at some popular flooring choices among our customers from the retail sector. 
It should complement your interior design scheme
The flooring in a retail space actually covers one of the largest surface areas and therefore will have a subtle but extensive effect on your shops overall look and feel.  It's important therefore, to make sure it ties in with your interior design.  For example, a shop which has been expensively decorated in vintage furniture and fabrics to create a chic, elegant feel will probably not be complemented by a vinyl or rubber floor.  Instead, a laminate wood-look-alike may be more suited.  Similarly, a modern shop that is trying to present a sleek, edgy brand would benefit more from the industrial look of a rubber flooring rather than the look of a fluffy, homely carpet.
Getting the look and feel right can actually entice customers to spend a longer time browsing and even encourage them to purchase.  Colour also plays a role here as it has long been proven that colour can subconsciously affect our moods.  Choosing a fiery red colour when you are trying to create an elegant and chic ambience will just not work!
Practicality and cleanliness
Retail outlets see a lot of people pass through on a daily basis.  The sheer volume of foot traffic that shops have to cope with can take its toll on flooring.  It is a good idea to choose a floor that can cope with heavy wear and tear and that is good at resisting spills and stains.
Cleanliness is another important factor to consider when making your choice.  Obviously, this is important for health and hygiene reasons, but it is also important for the flooring to be easy to clean, in order to minimise the work needed at the end of a long day to get the shop looking pristine and back to looking its best.  For this reason, flooring materials like laminate and Vinyl tend to be very popular choices for shops
What flooring is popular with our retail sector customers?
Working throughout Kent, London, Surrey, Sussex, and Essex, we provide a comprehensive range of retail flooring services and options.  Whether vinyl, wood, laminate, linoleum, or carpet – we can help you find the best option to make a lasting impression in your retail space.  However, there are two types of flooring that are particularly popular with our customers in retail that we want to highlight in this blog:
The natural beauty of wood flooring helps to add warm tones and create a stylish setting.  Wood-effect vinyl flooring allows you to replicate the look with minimal maintenance.  For added safety, this is available in a fully slip-resistant range.  With lots of styles to choose from, it's a great option for making a first impression to visitors.
You are in luck!  We have one of Kent's largest ranges of contract carpets, available in a multitude of colours, styles, and patterns.  Each is designed to provide you with a professional-looking, stylish, and attractive new floor that withstands high levels of foot traffic.  They are guaranteed to impress any visitor to your premises.
Shops need to be very image-conscious in order to keep up with current social trends and fashions. They will be judged not only by their products by also by their appearance, so it is worth spending some time choosing a flooring material that both looks great and meets all the practical requirements you need from it too.  Why not check out our gallery – it's full of inspiration and ideas that will help you make the right choice for you.  If we can help in anyway, just give us a call.