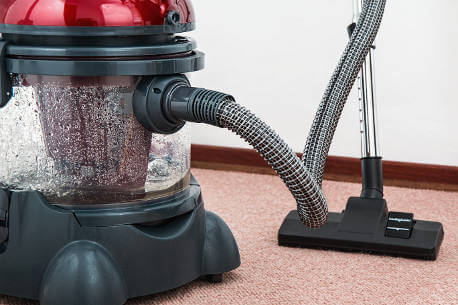 25 Jun

Summer is here, time to deep clean your carpet

The summer is finally here and all you want to do is sit outside in the garden or on the balcony and soak up the sunshine after months and months of bitter cold and rain. We are all for that as well, but we also want to make sure that you are not neglecting your carpets at the best possible time to get the winter dirt and grime out of them. So we have compiled a quick guide to help you do both! Read on for our tips on deep cleaning your carpet and still having enough time to relax outside.
Why is it important to do a deep clean?
Your carpet is a type of fabric, and like our clothes it will collect dust and dirt over time, trapping it between the fibres. If you have pets at home the problem gets worse even faster, and for those who suffer from allergies keeping carpets clean will go a very long way towards helping you feel better during the hayfever season. Dust mites and odours will also become trapped in your carpets, leading to a lingering, unpleasant smell and the possibility for allergies to become exacerbated. Over the winter time as we come in from the wet, muddy outdoors, we bring all sorts of dirt and mud in on the bottom of our shoes. While many leave their shoes at the door, a proportion of dirt will still get trapped in your carpet so it is important to give it a deep clean at the end of the winter. The summer period is an ideal time to do it as it can dry quickly.
Regular cleaning
You will have no doubt been vacuuming regularly so any superficial dust and grime will be lifted. Before starting on your deep clean, run the vacuum cleaner over the carpets one more time to lift out any loose dirt and dust.
Tackle stains
It's easy to remove stains using chemicals bought at the supermarket. But why not save some money and do your bit for the environment by using what is in your kitchen? White wine vinegar, salt, and baking soda are excellent natural stain removers. A weak solution in water will help to blot out stains. Alternatively, mix together some baking soda with a few drops of your favourite essential oil and sprinkle over the stain; leave for a few minutes and vacuum it up well.
Steam clean
You don't have to get the professionals in for this, although it is of course an option. Steam vacuum cleaners can be hired in for the job, giving you control over your home and saving you money. They will come with full instructions on how to use them, and if you have tackled all your stains already you don't need harsh chemicals, just water. Go over your carpets thoroughly and then leave to dry while you enjoy that sunshine outdoors!
For more ideas on keeping your carpets clean or for an installation quote, talk to our Easifit Flooring team. We are on the phone on 0800 096 1171 as well as on email at .