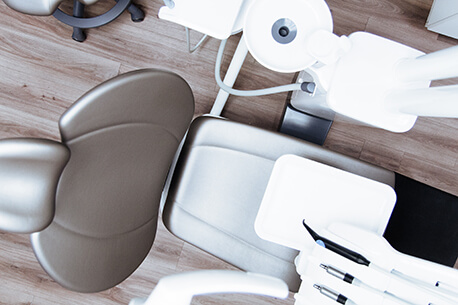 30 May

The Flooring Series: What type of flooring is right for medical facilities?

Medical facilities can cover a very wide range of premises – hospitals, clinics, doctors' surgeries, dentists and veterinary practices are just a few of the ones that spring to mind straight away. In the latest in our Flooring Series, we investigate the best types of flooring for medical facilities to help organisations and trusts make the most of their budgets while maintaining a safe, clean and functional floor for every medical use.
Clinics, doctors' and dentists' surgeries
Most of us will have visited our GP or dentist in the last year or so. Flooring is typically neutral and functional and easy to clean. Hygiene is key here as is a non-slip floor to prevent any accidents. Patients with reduced mobility or staff rushing to get from one place to another need to be sure that they are not going to slip and injure themselves. Flooring should also be aesthetically pleasing, even if it is in neutral, muted tones to help patients relax. Luxury vinyl tiles or luxury vinyl planks are perfect for such environments. These materials are also highly durable, able to withstand the relatively high foot traffic that moves through on a daily basis.
Hospital waiting rooms, wards, and corridors
Hospitals have multiple functions and therefore multiple needs. From accident and emergency rooms (see below) to consultation rooms, wards, corridors, and all the back-office facilities that make a hospital work, the right flooring can keep patients and staff safe and keep things running. Hospital flooring needs to take into account the high levels of hygiene that are required, be able to be easily and frequently cleaned, be anti-slip to prevent trips and falls, and withstand heavy footfall. Luxury vinyl tile is ideal for all these uses. It is also available in a wide variety of colours and patterns that can be used to help delineate areas – such as different hospital wings, sectors or wards.
Accident and emergency rooms and operating theatres
These areas within a hospital will experience the greatest need for extremely high levels of hygiene and be waterproof. Smooth, untextured flooring will ensure that there are no gaps or grooves where dirt and bacteria can accumulate, making them easy to clean and very hygienic. Linoleum and luxury vinyl tiles will come in a variety of colours and textures that meet those criteria. They can also be treated appropriately to resist staining, promote good indoor air quality (through having low emissions of volatile organic compounds) and be easy to maintain without the need for polishing or waxing.
Veterinarians
Veterinary practices retain the need for hygiene and low maintenance and have the added requirements of dealing with odours, bodily fluids, and a variety of different pathogens and bacteria. Ceramic tile is extremely easy to clean and is low maintenance. It is also a very strong material, able to withstand even the most boisterous or nervous large pets. It has the added benefit of not suffering from the effects of claws, leaving no scratches behind. Vinyl is another option, and although it is a little more expensive than tile, it can be used in areas that are not frequented by animals.
For more information on the right type of flooring for a variety of medical facilities, talk to our team of experts at Easifit Flooring. Call us on 0800 096 1171 or send us an email at  with any questions or to arrange for your free, no-obligation quote.