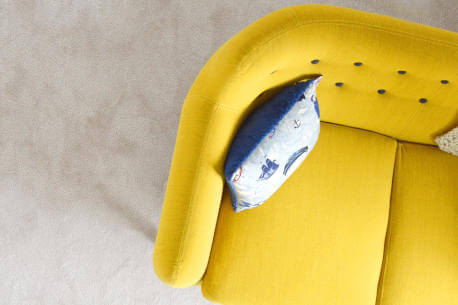 26 Sep

The Flooring Series: What type of flooring is right for homes?

In this latest installment of our flooring series we explore the big question of what type of flooring is right for homes. It's a big question… With a seemingly endless variety of options on the market, individual taste and style, and a plethora of different types of architecture and locations, it is not an easy or straightforward question to answer. However, that's what we're here for! To help, we have put together the main types of flooring to consider for the various rooms in your home to help you get started.
Entrances
The entrance to your home will see some of the highest traffic and most dirt as people come in and out, tracking dust, mud and water on the bottom of their shoes. You want a durable material that is easy to clean, and which will not need much maintenance. Laminate is an excellent choice here as it can withstand small amounts of moisture and is easy to look after. Consider adding a stylish mat as well to help with dirt and moisture capture.
Living areas
This will depend very much on your personal style and the décor of your home. It does mean that you have lots of options though. Great options include luxury vinyl tiles and laminate, both of which give you a wide range of colours and finishes to choose from to fit seamlessly into your home's aesthetic. Both are durable, stain resistant and low maintenance. They can be treated to be more water resistant, but beware of any moisture that seeps into cracks and joints as it can cause the flooring to swell and buckle if not dealt with quickly and effectively. An alternative is carpet, which also comes in a wide range of options, but it is a little higher maintenance and may not be ideal for warmer summer months.
Bedrooms
Again, this will largely depend on your choice of style. As well as luxury vinyl tiles, for their minimalist style, carpet is a suitable option here too as it can lend a more luxurious feel to a bedroom. Carpet is a great option for rooms that don't see much footfall, as it minimises the chances of staining and wear and tear. It also adds a level of sound dampening to a room, ideal for a bedroom where having a quiet space is important.
Kitchens and bathrooms
In these busy, well used rooms, with a high likelihood of splashes and dirt finding their way on to the floor, vinyl, linoleum and tiles are versatile options for bathrooms and kitchens. The main differences between vinyl and linoleum are that the latter is a natural material – making it a more environmentally friendly option – while vinyl offers a greater variety of colours and style options as it is a man-made product. While tiles are a little more expensive, they are also excellent for dealing with such moist environments and also offer a good range of colours and styles.
For more ideas on what to use in your home, why not talk to our Easifit Flooring experts? We're here to answer any questions and offer a free, no-obligation quote. Find us 0800 096 1171 or at for a chat or to book an appointment.